After the huge success of Kelly's Heroes, we were able to develop several initiatives and bespoke projects related to mental health and suicide prevention, beginning delivery of our own support services directly.
This is how MASK – Mental health Awareness and Suicide prevention in Kelly's memory our first initiative was created.  Four pillars of connected education, training, support, and interventions offer hope to others, whether you are in support yourself, or want to help others who are feeling vulnerable.  Together we can all make a difference.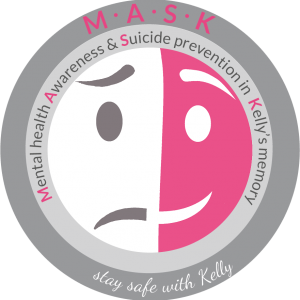 There is no health without mental health and most of us can relate to or know someone who has experienced a mental health problem. We all applaud physical health, and willingly engage in conversation about improving our physical health.  Unless you are affected or know someone struggling with mental health it can be difficult to understand, but anxiety and depression are so common that someone you know is suffering whether they are showing it or not.  
Do you know what to do or say when mental health is mentioned?  What advice and guidance could you give that may just make the difference needed?
Become an advocate with Kelly Champion's and support our campaign to "Drop the Mask".  Help us raise awareness, educate people , and support those difficult conversations.  Learn how to identify symptoms and we can give you the knowledge and tools to support others, you could really make the difference and potentially help save a life.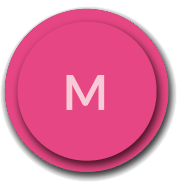 Mental Health Toolbox talks
A range of age appropriate awareness and educations talks for schools, colleges, universities and businesses. Flexible in approach each talk will be tailored for the audience on mental health and suicide prevention to better educate and increase awareness. Start Date COVID dependant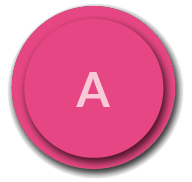 Awareness through tools
We can train teachers, peers, managers and supervisors with listening skills to equip them with the knowledge and tools to notice when peer support maybe needed. Learn about suicide warning signs, how to talk to someone and what to do when there's imminent danger.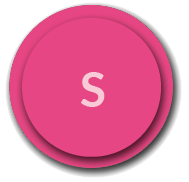 Suicide
Prevention
Postvention is also prevention. We will fund and support Northamptonshire's first SOBS support groups for anyone bereaved through suicide. Our qualified therapists can offer 1:1 counselling for individuals and families navigating their way after a suicide loss. We offer immediate support following a suicide in Northamptonshire.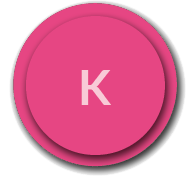 Knowledge for Champions
In memory of Kelly, we aim to train and develop Champions throughout schools and workplaces, to support those vulnerable and in need. Helping us to break down the stigma around mental health and support our campaign. Drop the MASK..speak up about mental health problems and use the "S" word in conversation.