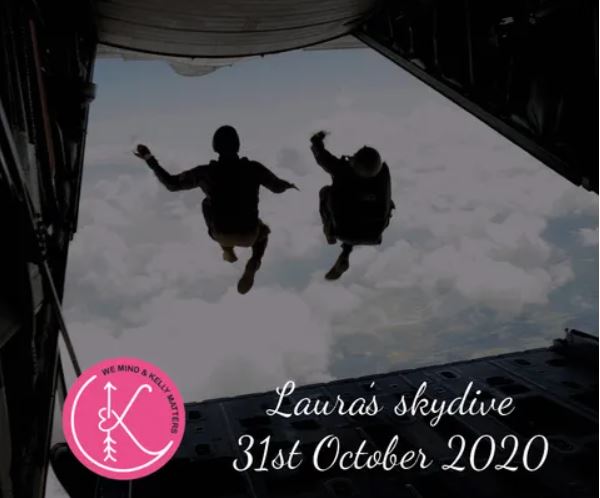 On the 31st of October (12.30) Laura will be completing a personal challenge of a skydive at Brackley. She is raising funds in memory of Kelly Hewitt.
Laura said –
"Mental health is a something dear to my heart, and so many of my friends and family. I am aware many people have, or are suffering with this and I want to give back for the support I/my friends/family have received."
All funds raised will help towards people getting support through charities. If you would like to donate then please click the link below.