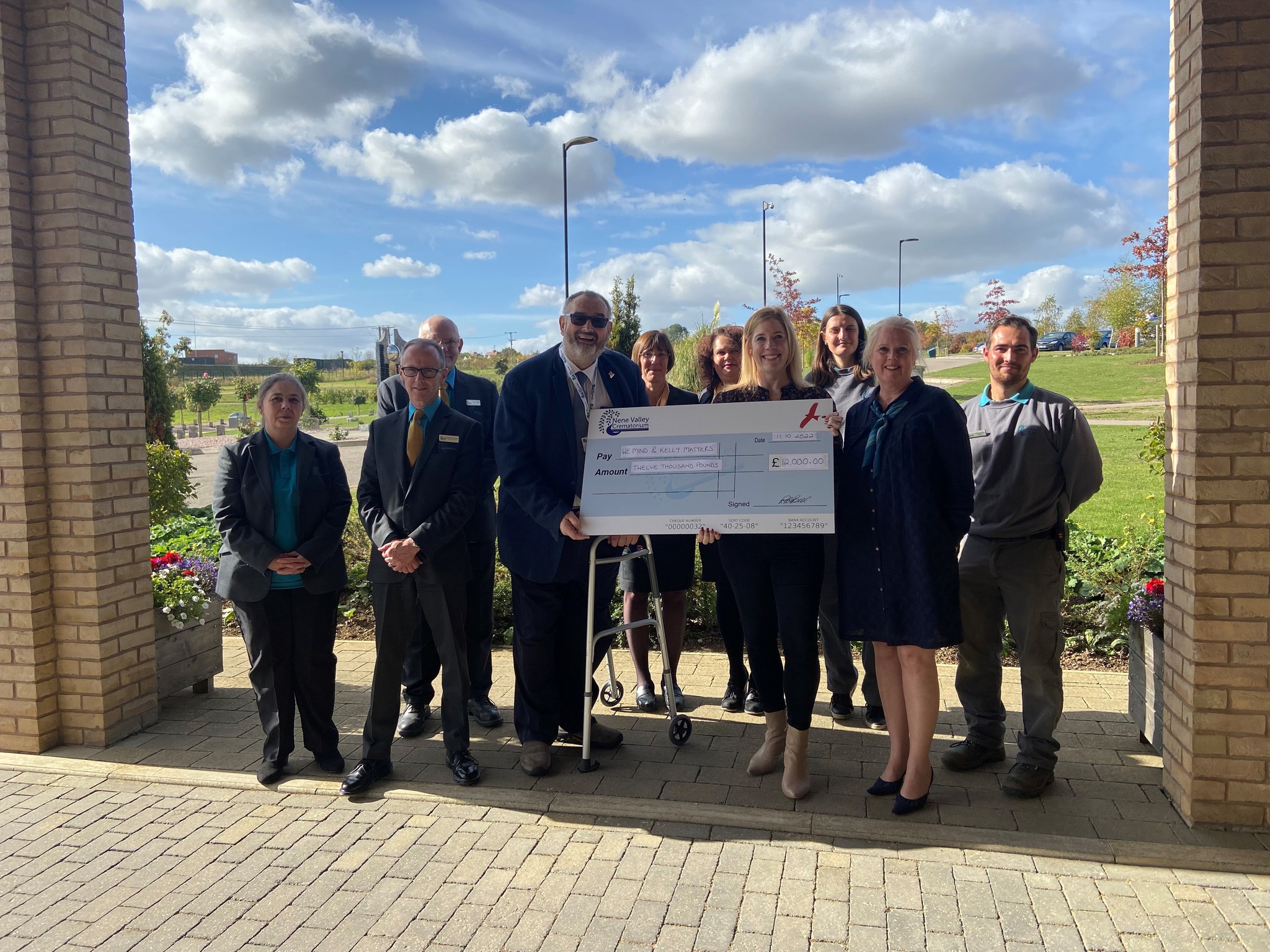 HUGE donation of £12,000 from Nene Valley Crematorium
Following a cremation of a deceased person, the ashes are likely to contain metals, such as items used in the construction of the coffin and, frequently, orthopaedic implants, such as hip and knee replacement joints.

In the past, these metals were removed from the ashes and buried within the grounds of the crematorium, as the bereaved had very rarely expressed any desire for them to be returned to them.

Nene Valley Crematorium based in Wellingborough, are members of a national recycling scheme initiated by the ICCM – Institute of Cemetery and Crematorium Management (ICCM). The ICCM work in partnership with Orthometals, a Dutch recycling company that provide this service all over Europe.

The metals (with full consent from the bereaved families) are collected from each crematorium in the scheme, and any monies collected are donated to national or local bereavement Charities. To date, the scheme has donated in excess of £13,846,000.00 to bereavement charities in the United Kingdom.

Last week, we were gifted a HUGE donation of £12,000 from Nene Valley Crematorium, who chose us as their charity of the year. Donations of any size, means we can continue our work to help people bereaved by suicide and struggling with their mental health, so this kind donation means the world to us.