Mental Health Awareness Week
To raise awareness of Mental Health Awareness Week which runs from the 15th -21st May, the team will be at Rushden Lakes on Thursday 18th May to offer support and advice to anyone who may be battling with their mental health.
You may just want to pop in and see us for a quick chat, share a story over a cup of coffee, pick up some leaflets for someone you know who may be struggling or to learn more about the charity and what we do. Whatever your reason is for visiting us, you will be very welcome.
Join us from 10am – 3pm in the pink beach hut opposite Superdry (you can't miss us, its bright pink!)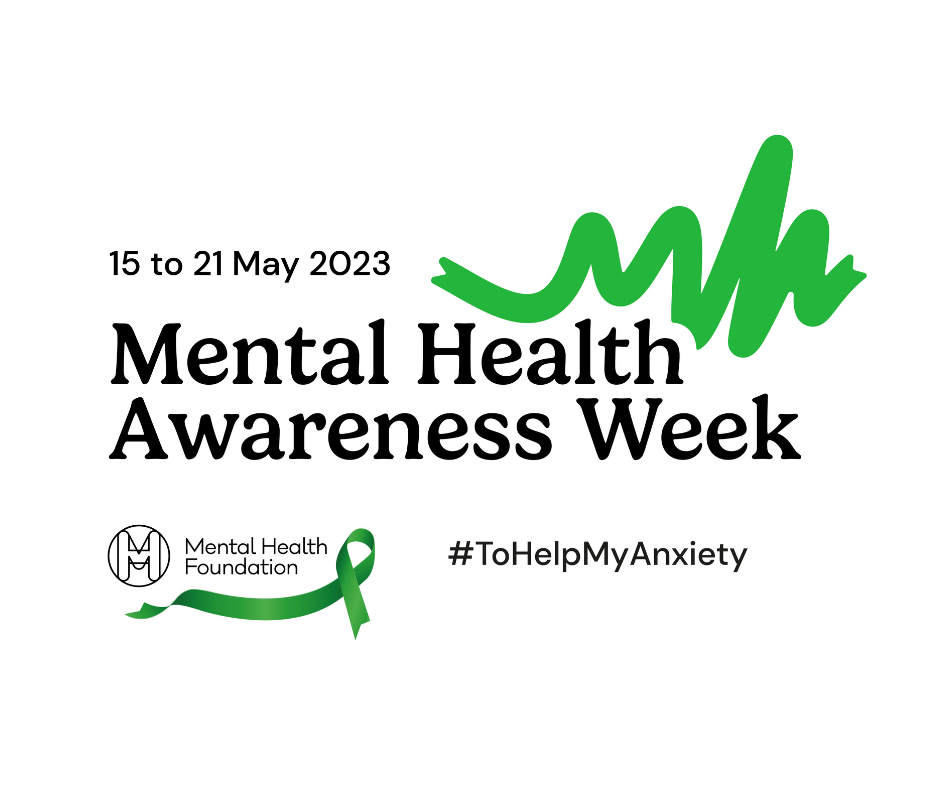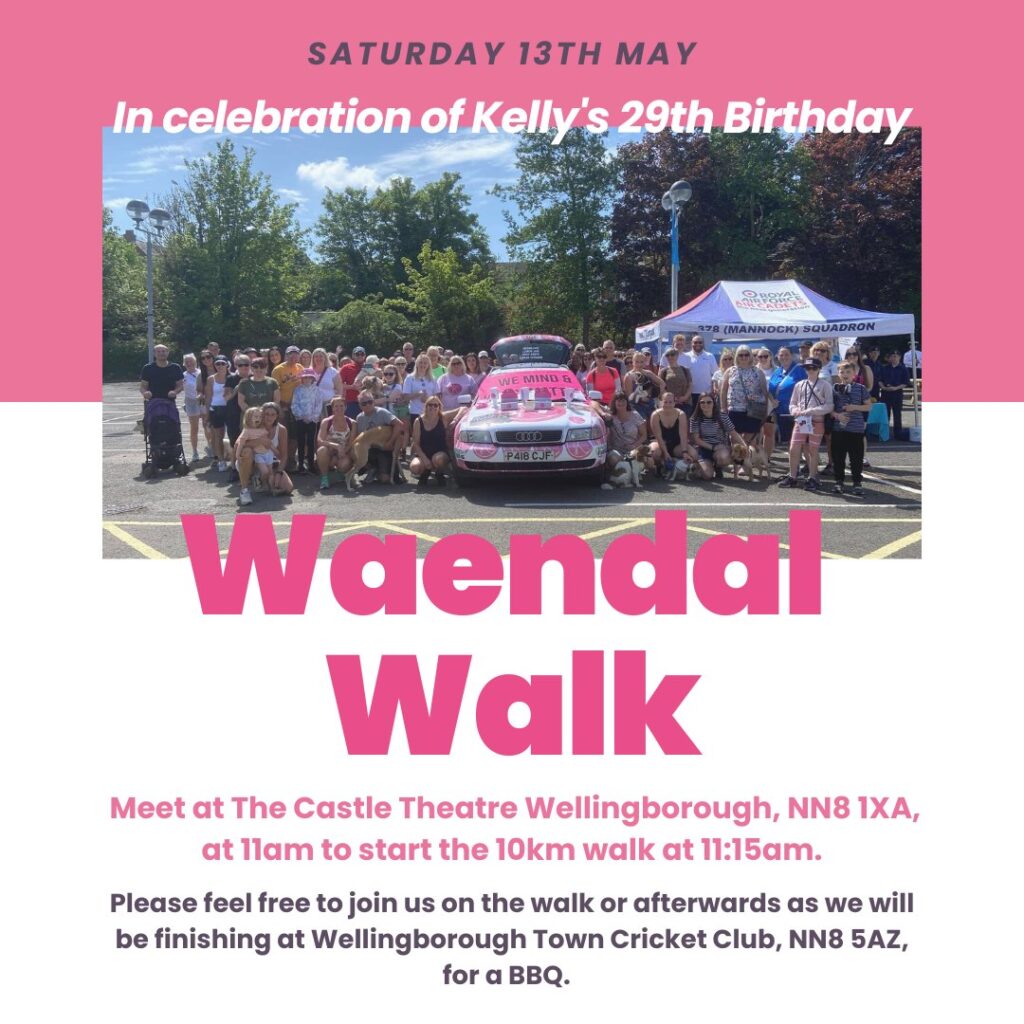 Waendal Walk
Join the team on Saturday 13th May for our annual Waendal Walk.
As many of you are aware, this was an event Kelly's friends and family wanted to do annually to
celebrate Kelly's birthday. This isn't a fundraiser, it's an event to celebrate Kelly's 29th Birthday and be together.
So, if you would like to join us, please come along, feel free to bring friends, families, and dogs too. However, if you can't do the walk, please join us at Wellingborough Town Cricket Club where we will finish the walk, have a BBQ and a few beverages.
Craft Day
We love seeing children develop their creative skills and grow in confidence by doing so. Our workshops are designed to inspire children and young adults to enjoy art and feel the benefits of time to relax and be mindful.
Our FREE children's workshops are fun, organised, hugely creative and all run by fully trained, DBS
checked staff. All materials and equipment are included, and refreshments are always available.
To book your place, visit: https://bit.ly/3AchSiG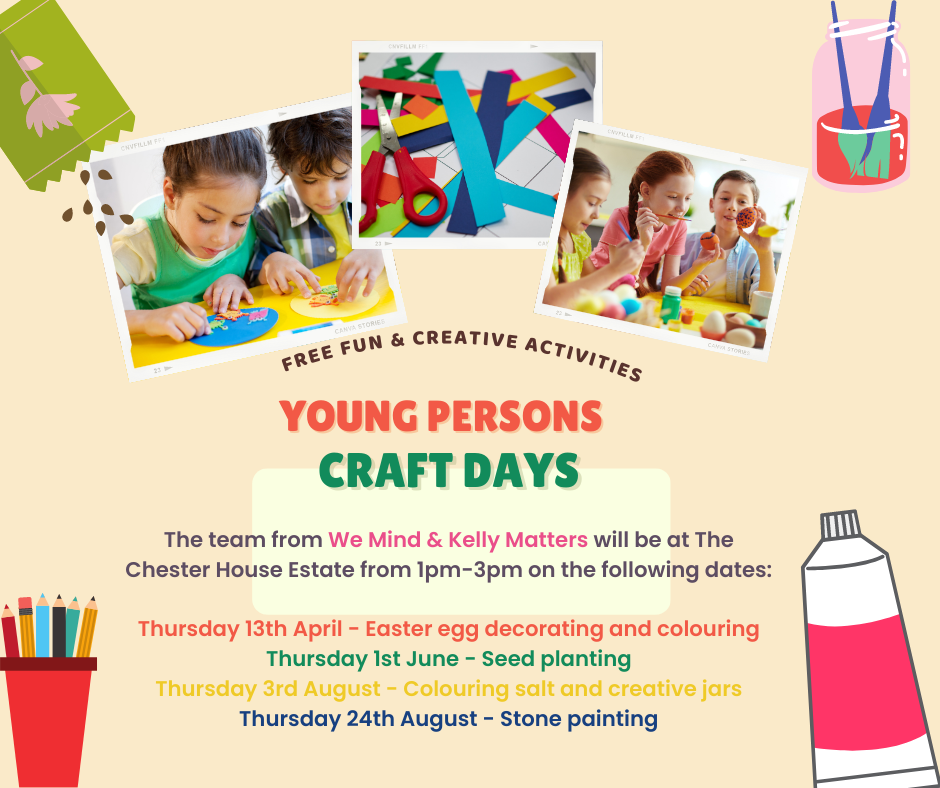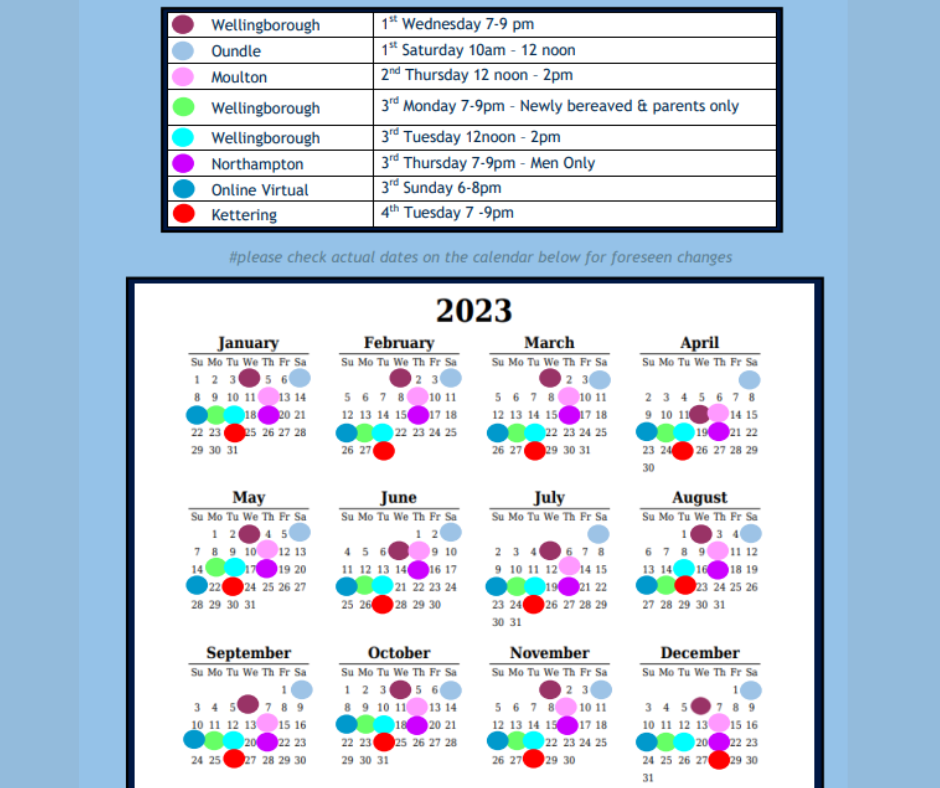 SoBS Groups
Our SoBS (Survivors of Bereavement to Suicide) groups run every week at different times and locations throughout Northamptonshire, to ensure people can receive help and support when needed. The groups help both men and women to understand, process their grief and receive support after a bereavement to suicide.
Each session runs for 2 hours and during the sessions, attendees are welcome to share as much or as little about their story or experience with grief. This helps to stress the fact that nobody has to deal with grief alone and highlights that there are others who are here to help.
Please see our calendar for your nearest group. If you wish to attend, please email justine.burnhope@wemindandkellymatters.org.uk
6 Week Fitness Course
With over 30 years' worth of charitable work and having raised thousands of pounds for worthwhile causes, join Miranda Menzies who will be running her six-week diet and fitness course to raise funds for We Mind & Kelly Matters.
Starting on Tuesday 9th May, for 6 consecutive weeks at Kettering football club of Polwell Lane in Burton Latimer from 6pm-7pm, Miranda will be putting her years of experience in the health and fitness industry to the test with some good old-fashioned aerobics.
The cost is £36 payable upfront to secure your place, with limited spaces available.
For more information, call Miranda on 07979042925 or visit: https://bit.ly/43Liiu3 to book your ticket.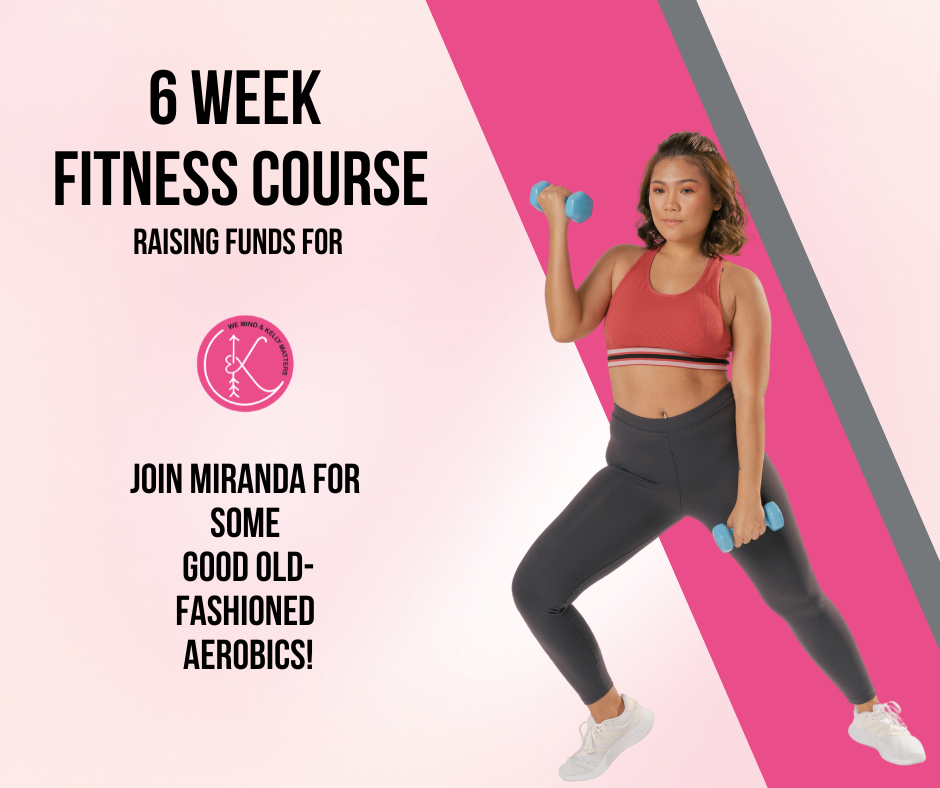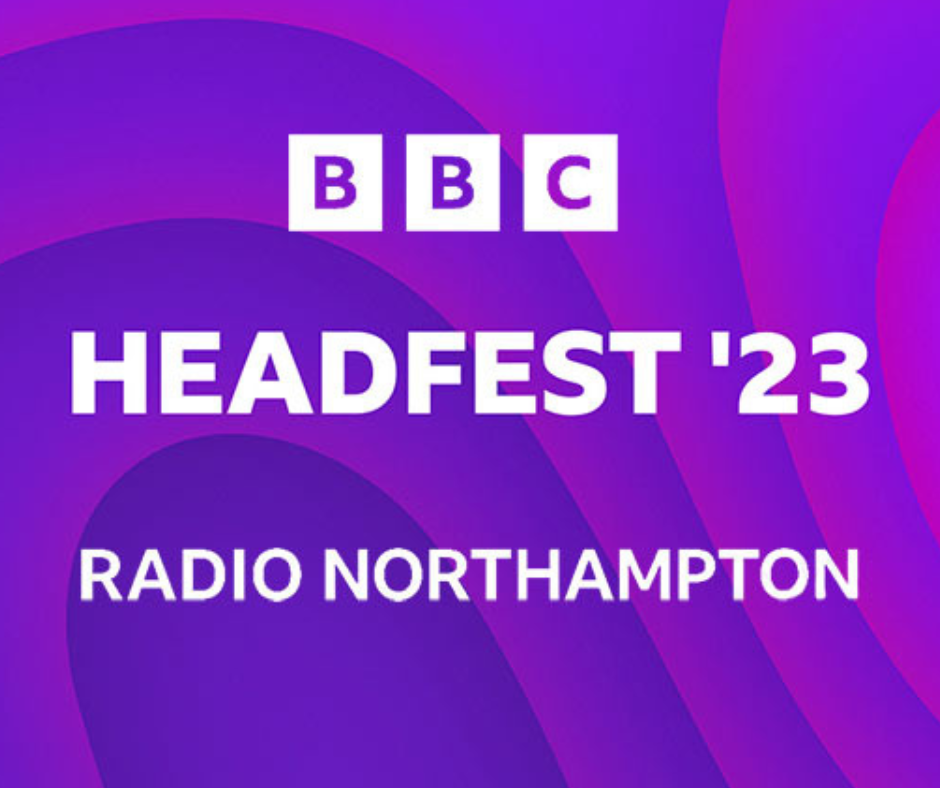 Headfest 2023
Headfest is a 'Glastonbury for the mind' and is a week-long (7th -14th May) series of activities that brings together the best of good mental health advice and answers, services and support across Northamptonshire all under one roof.
For more information about talks and discussions, workshops, documentary screenings, and theatre
performances, check out the Headfest programme: https://bit.ly/3V8YEEb