Awareness days
Throughout February, the team ran a variety of awareness and creative days.
February 9 th was Time to Talk day and the team set up camp at The Chester House Estate and made a room available to anyone that wanted to talk about anything. It was a steady flow of people throughout the day who came to chat about things that were on their mind. The feedback was that there should be more support available to those who are struggling with their mental health and that even sitting with someone for 30 minutes talking, made them feel better about things.
Later in February, the team ran two craft days. The first one was for under 18's which was a huge success and the second one was for adults which also saw a good turnout.
Arts and crafts have been proven to ease stress and help both adults and children release any pent- up emotions they might be feeling in their day-to-day life. Activities such as drawing or painting, reduce levels of cortisol in the brain – a hormone typically associated with stress. Because of this, these hobbies can then limit the onset of mental health conditions in later life, like anxiety, insomnia, and depression.
The team will be running more craft days throughout 2023. If you would like to register your interest, email info@wemindandkellymatters.org.uk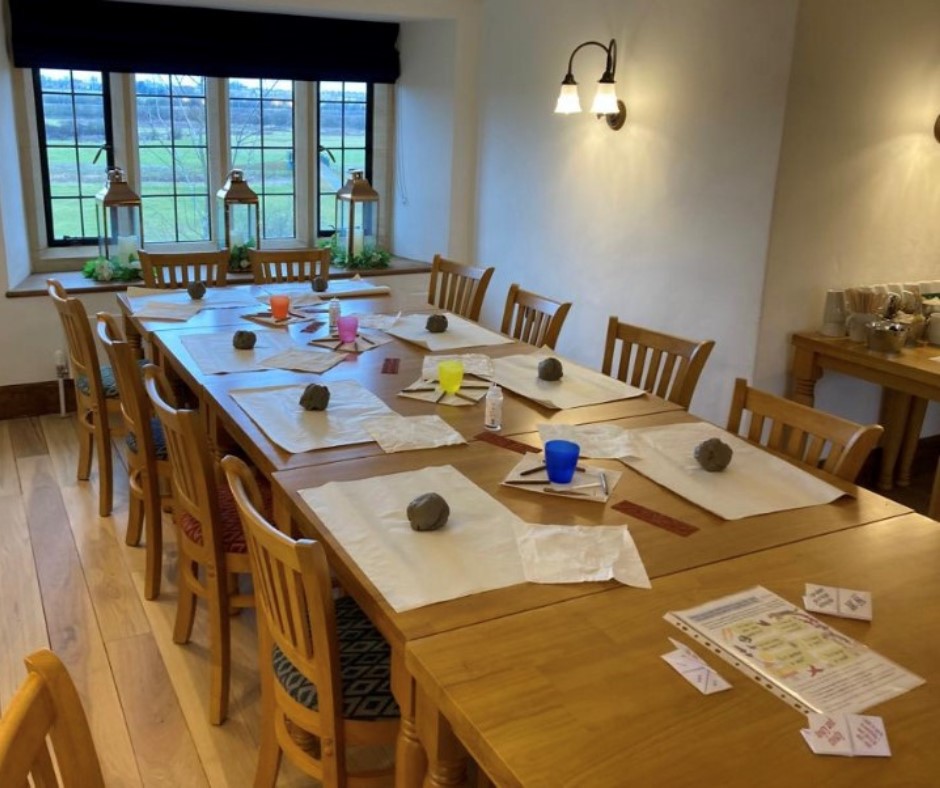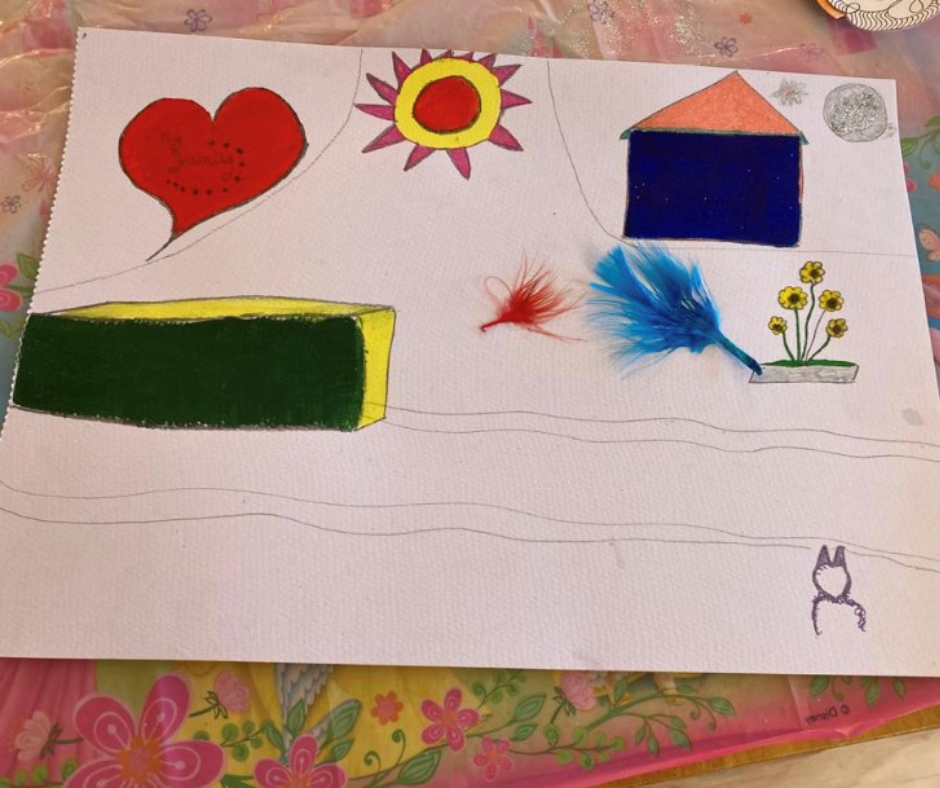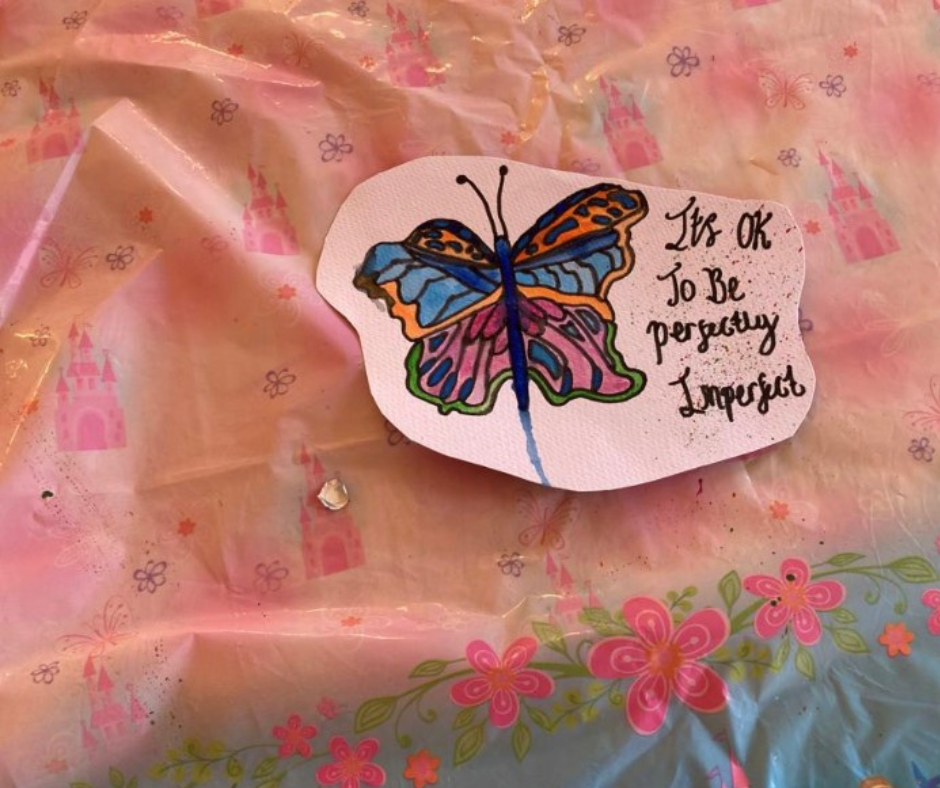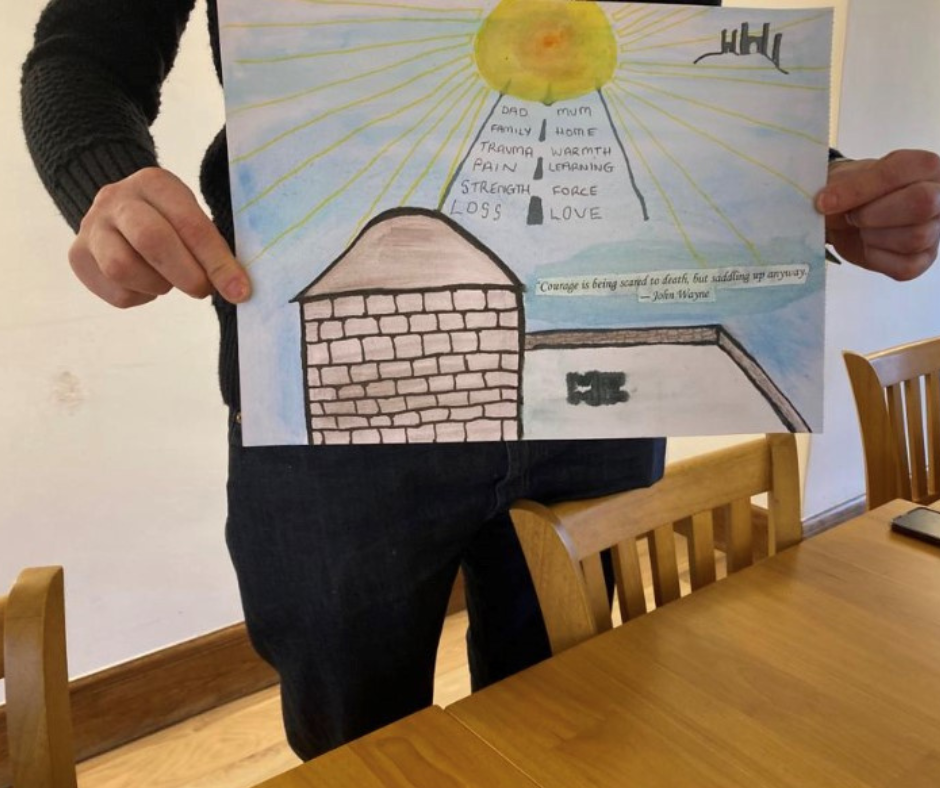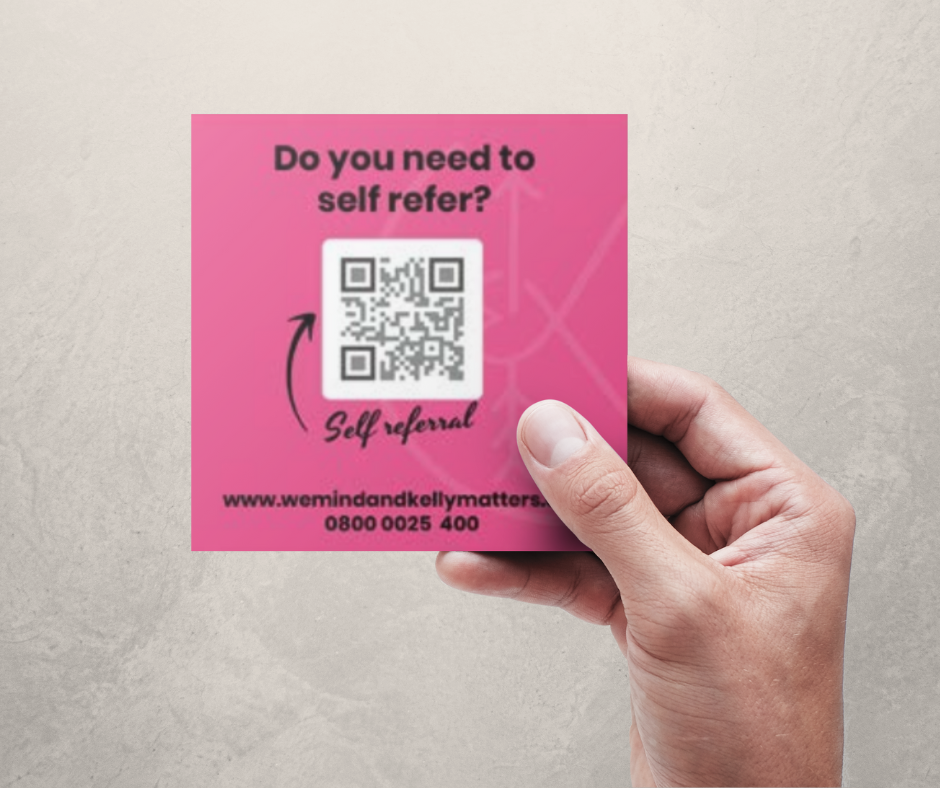 Self-referral cards
We Mind & Kelly Matters provide emotional support and therapies for people of any age. Our services help people who are experiencing common mental health problems such as anxiety, depression and stress, as well as offering support with issues such as bereavement after a suicide or the impact of a traumatic event.
If you would like to access our services, you don't need to make an appointment with your GP or healthcare professional, you can go online and use our self-referral form: https://bit.ly/3ERqbn1
If you are a healthcare professional, we also provide mini self-referral cards which have a QR code on the back for quick access to our self-referral page. These have been well received by local GP surgeries and the emergency services. If you would like a pack of these to hand out, please contact us.
Volunteering
Have you been wanting to get involved in the community but not sure how to go about it? Why not try volunteering for us? There are lots of things you can do to help us where you will make a real difference and help us to raise awareness of mental health and stop the stigma around suicide.
We need support with tasks such as helping out at our awareness days, creating artwork, printing, fundraising events, plus lots more.
If you have skills in these kinds of areas, volunteering is a great way to help the charity. For more information, email: katie.macdonald@wemindandkellymatters.org.uk