Uni Mental Health Day
We are honoured that we have been invited to Northampton University for this year's University Mental Health Day on Thursday 9th March 2023.

Together, we can make mental health a university-wide priority and create ongoing year round change to the future of student mental health.
Now more than ever, it's important that staff and students join together to get the nation talking
about student mental health.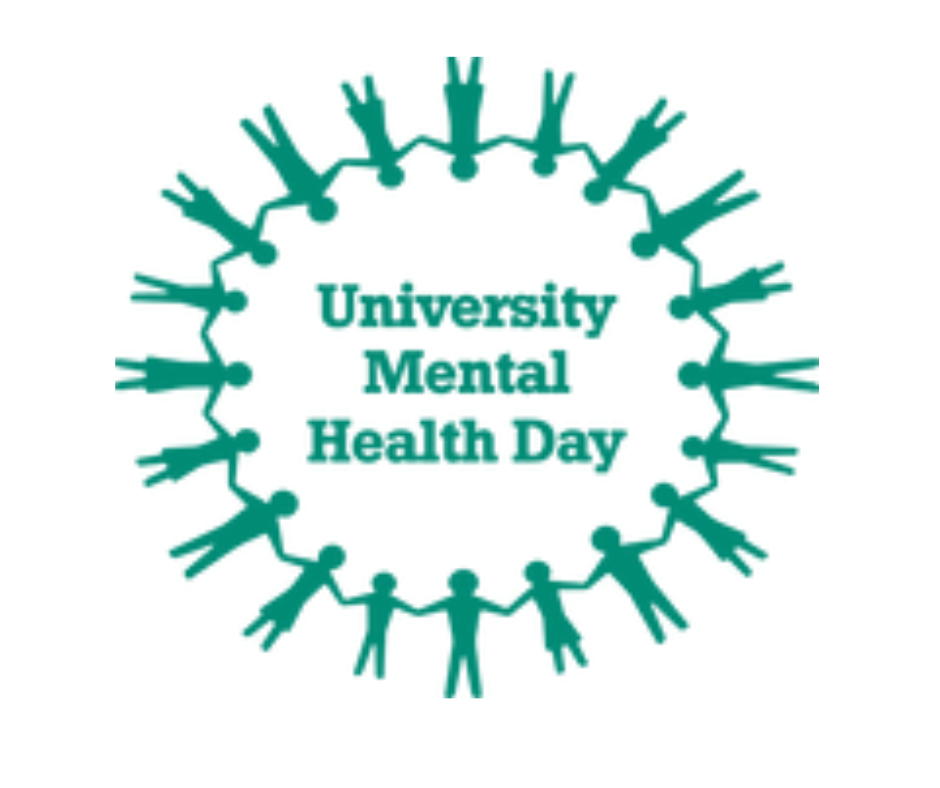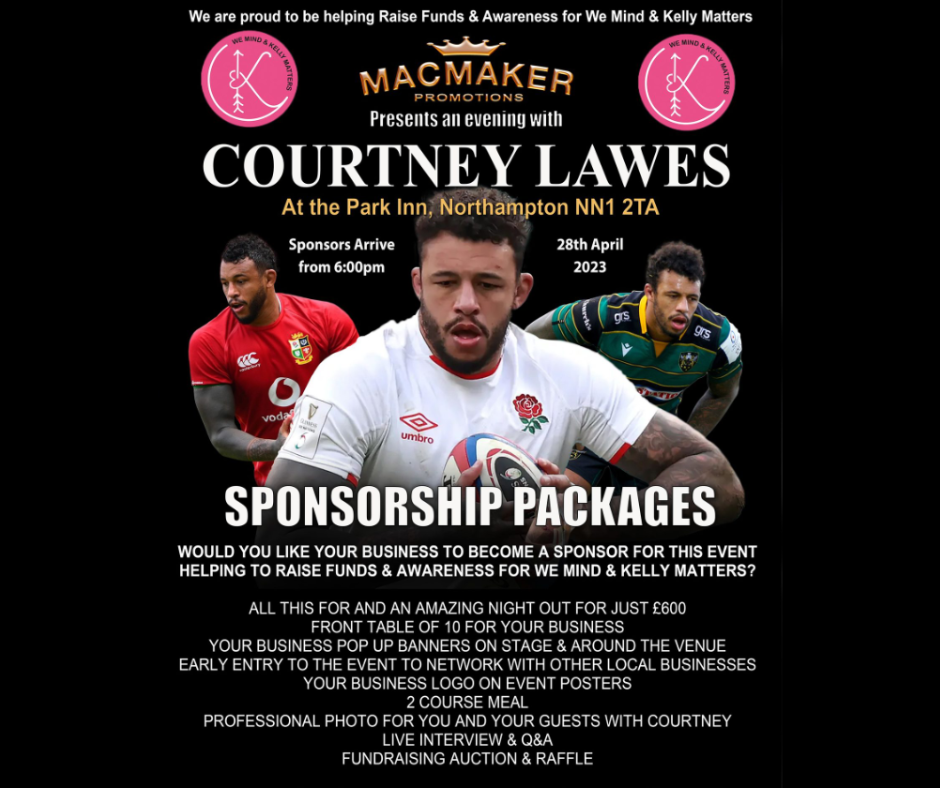 An evening with Courtney Lawes
Join us on Friday 28th April 2023, as MacMaker Promotions will be hosting an evening with England
Rugby Captain, Courtney Lawes, at the Park Inn by Radisson Hotel, Northampton Town Centre to raise funds for We Mind & Kelly Matters.
This will be an exciting evening you just won't want to miss and there are only a few sponsorship packages and tables left.
If your business would like to sponsor/book a table, please feel free to get in touch at:
macmakerpromotions@gmail.com
Wellness Walk
It's almost impossible not to feel good when we're walking outdoors – it's a natural mood-booster! And the great news is we don't need to walk far or fast to feel its effects on our health and wellbeing. Simply getting out is a tonic for our minds and bodies, and it can be sociable too.
Almost all of us can manage a stroll, and our wellbeing walks make it easier to start walking and stay active. And you'll certainly never be short of good company.
Our next walk will be around Brixworth Country Park on Friday 24 th March 2023, starting at 11am. The walk should take around 2 hours with a coffee at the end.
You can book your place here: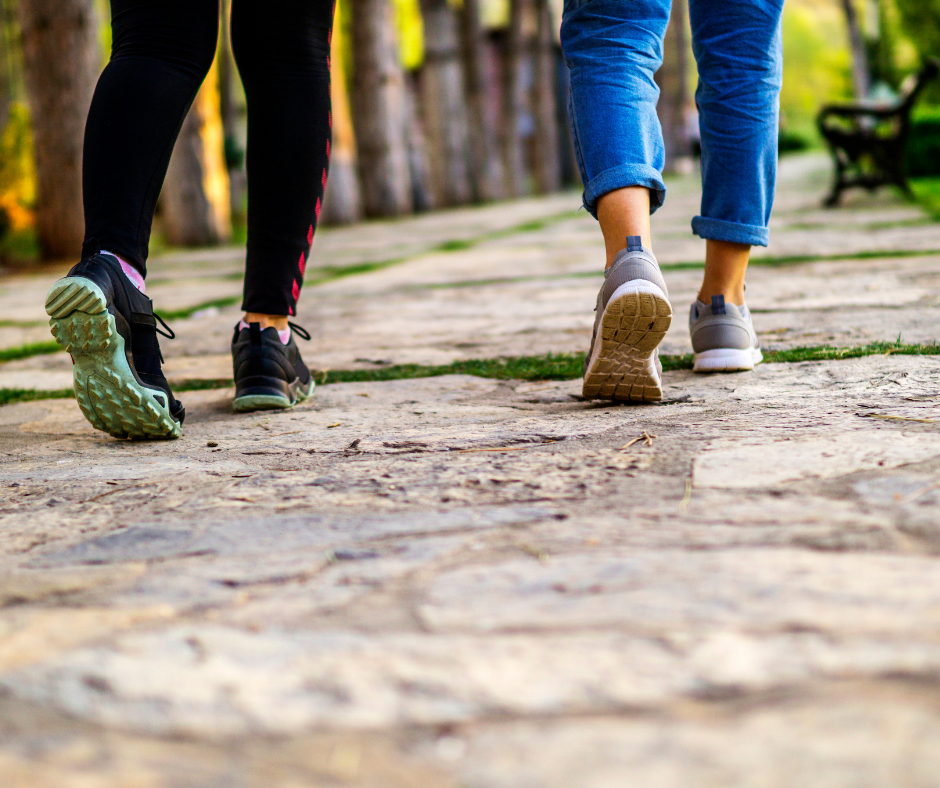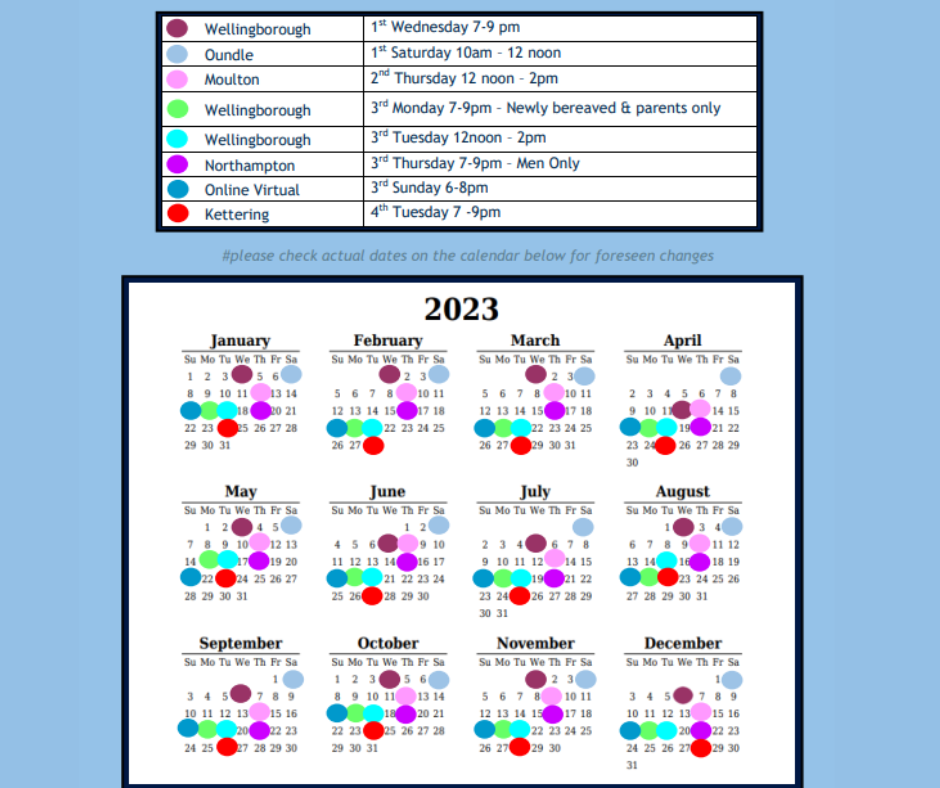 SoBS Groups
A reminder that we have a series of new support groups available within Northamptonshire for those who have been bereaved by suicide.
There are specific groups, such as men only, parents or the newly bereaved, whilst others are open to anyone who needs help and support. Sessions take place across Wellingborough, Kettering, Northampton, Oundle and Moulton, as well as online.
Each group is run by trained volunteers who have been bereaved by suicide themselves.
For more information or to book a session please
contact: justine.burnhope@wemindandkellymatters.org.uk