If you follow us on social media, you will be aware that we launched our pub campaign back in December 2022. The aim of the campaign was to spread suicide awareness and start the conversation around suicide over the festive period and into the New Year.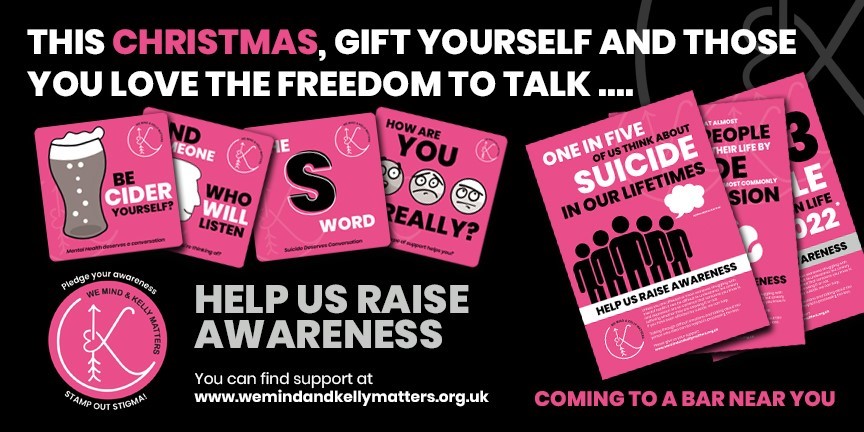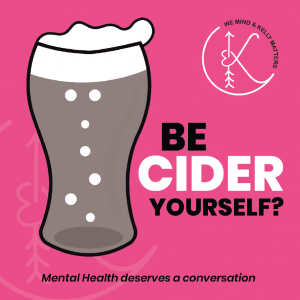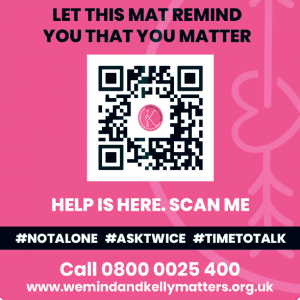 The campaign saw six different types of beer mats, as well as posters, each with a tailored message and a representative visual, delivered to 68 pubs based in Northamptonshire.
The back of each beer mat featured a QR code that directed people to our webpage, detailing of how to access our free services, including a self-referral page as well as Live Chat Service. The campaign was to show that it is important to break the stigma and to get people to talk and reach out.
Stats have shown that the QR code was scanned a higher volume of times since the merchandise was launched in pubs.
Our Community and Engagement Coordinator, Katie, was in contact with BBC Look who were interested in covering the campaign to create more awareness surrounding it.
The filming took place at the Lamplighter pub in Northampton mid-December. John Hewitt (Kelly's Dad), Bernie Westley (Kelly's Aunt) and Ashley Wilson (SoBS group member) spoke about their experience with suicide and how the charity and the campaign could help others. 
Feedback from the BBC was that the video racked up over 129,000 views and was 'very high performing for a BBC news website video'. It was also the most watched video of the day (23rd. December).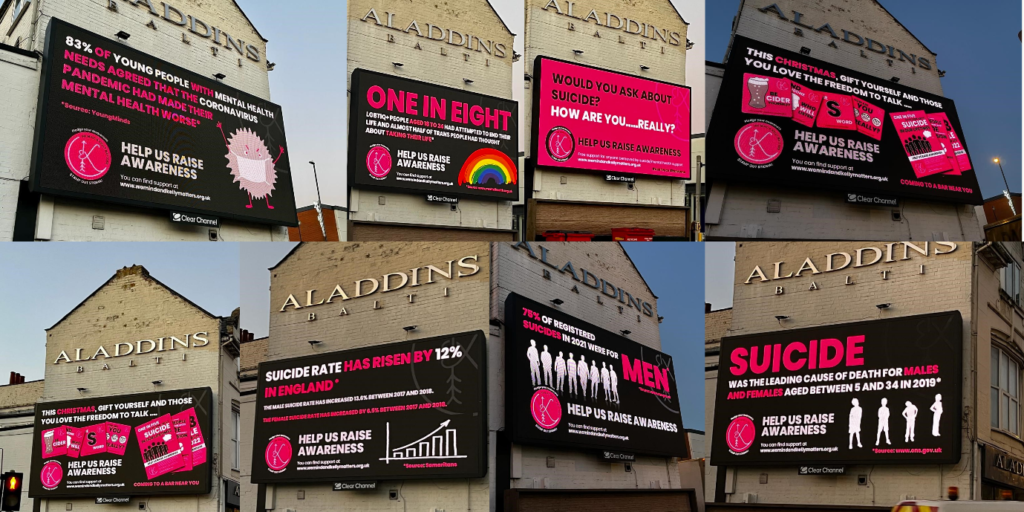 The campaign was also shown on a digital billboard in Northampton town centre at the bottom of Bridge Street with 21,658 plays within the space of 3 weeks.
The feedback from the campaign has been fantastic and this has led to some pubs asking if we have more merchandise and whether they can get involved in future campaigns.