Help in Northants for those bereaved by suicide
Bereavement after a suicide can often be very complicated. In addition to grief, people bereaved by suicide can experience shock, guilt, anger, and social isolation. Because the death may have been sudden or unanticipated, it can be particularly traumatic and painful for those who were close to the person. 
A series of new support groups is available within Northamptonshire for those who have been bereaved by suicide. Some are targeted for specific groups, such as men only, parents or the newly bereaved, while others are open to anyone who needs help and support. Sessions take place in Wellingborough, Kettering, Northampton, Oundle and Moulton, as well as online.   
If you have been bereaved by suicide and want to find a safe space to speak to someone about your grief, why not join one of the Survivors of Bereavement by Suicide – SOBS groups within Northamptonshire. SoBS offers support for those bereaved or affected by suicide. Each group is run by trained volunteers who have been bereaved by suicide themselves.
For more information or to book a session please contact: justine.burnhope@wemindandkellymatters.org.uk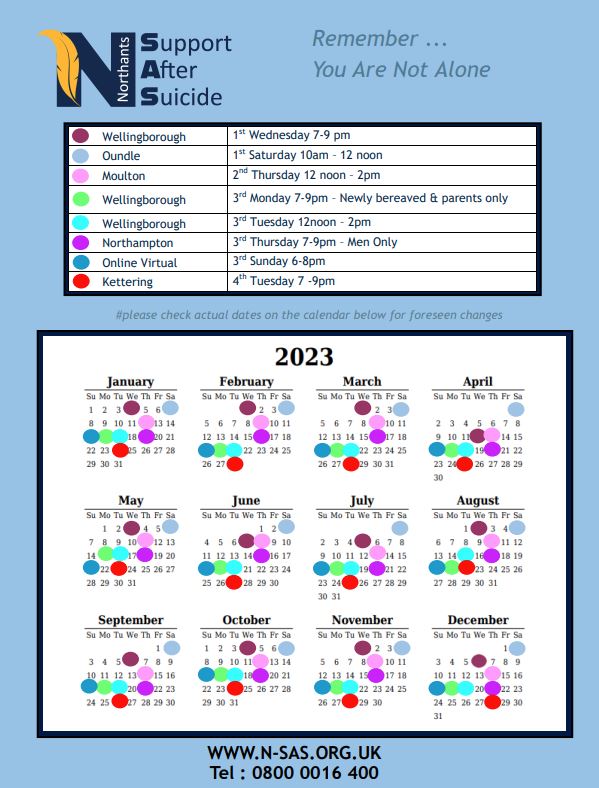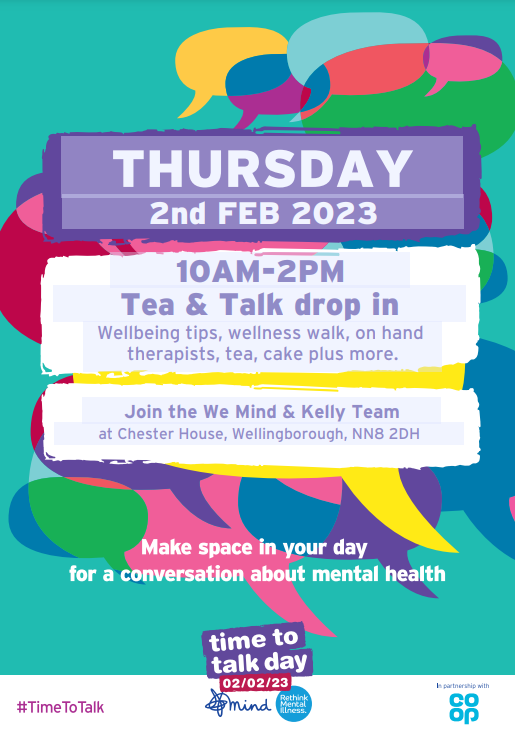 Time to Talk day
Thursday 2nd February is #TimeToTalk day.
Join the We Mind & Kelly Matters Team at 'The Chester House Estate' where you can drop in for a coffee and catch up and talk about anything that is on your mind.
We know the more conversations we have; the better life is for everyone. Talking about mental health isn't always easy, but a conversation has the power to change lives.
So why not make space in your day for a conversation about mental health this Time to Talk Day.
No need to book, just pop in!
Wellness Walks
Our Wellness Walks proved popular last year so, for 2023, we are making them a monthly event!
We're a friendly bunch so you'll get the warmest of welcomes. Everyone walks for their own reasons, whether to manage health conditions, boost their wellbeing or enjoy a conversation with likeminded people.
Our next walk will be around Harlestone Firs on Friday 17th February 2023, starting at 11am. We envisage the walk will take around 1.5 hours with a coffee at the end.
(Dogs are also welcome
)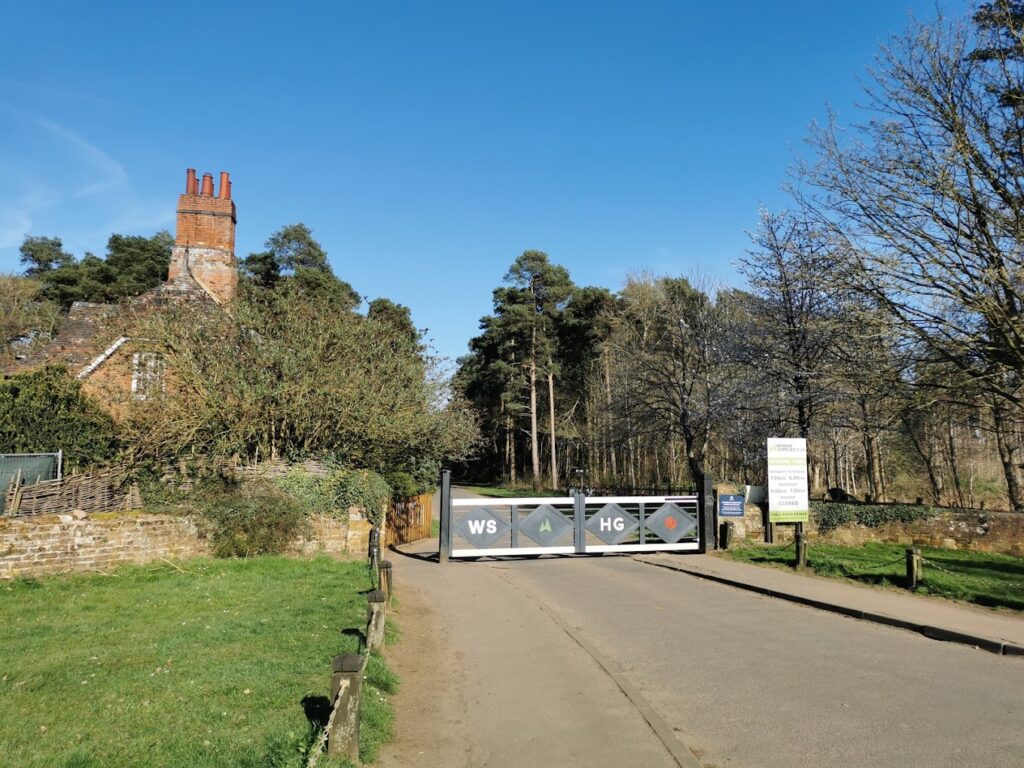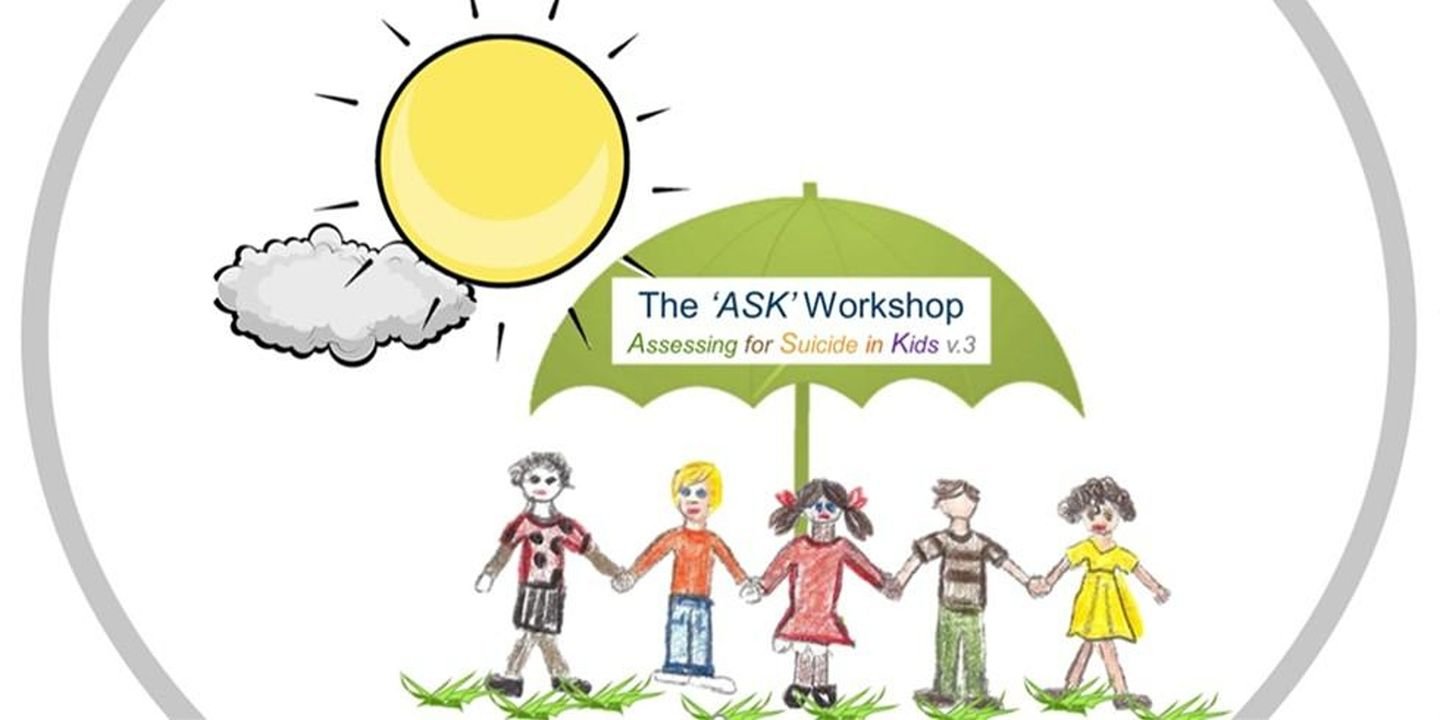 A.S.K Workshop
We still have some limited FREE places on our ASK Workshop: Assessing for Suicide in Kids.
Our next course is being delivered face to face on the Tuesday 28th February 2023 at Canoe 2 Go, The Boathouse, Rushden Lakes. If you work in a school, work with or support children and would like to attend our course to learn more about supporting young people and suicide risk, you can book your place FREE of charge (worth £80).
Email: info@wemindandkellymatters.org.uk to register your place.