Losing a loved one to suicide is difficult and can come with a lot of complicated emotions. There is support available to help survivors of suicide loss like you, your friends and family cope with the loss. The aftermath of a loved one's suicide can be full of confusing and painful emotions. If you're struggling, N-SAS is always here to provide support.
Find a support group
You don't have to cope with your loss alone. There are support groups specifically for those who have lost a loved one to suicide. You can find where your local SoBS (Survivors of Bereavement by Suicide) group is, on the calendar below.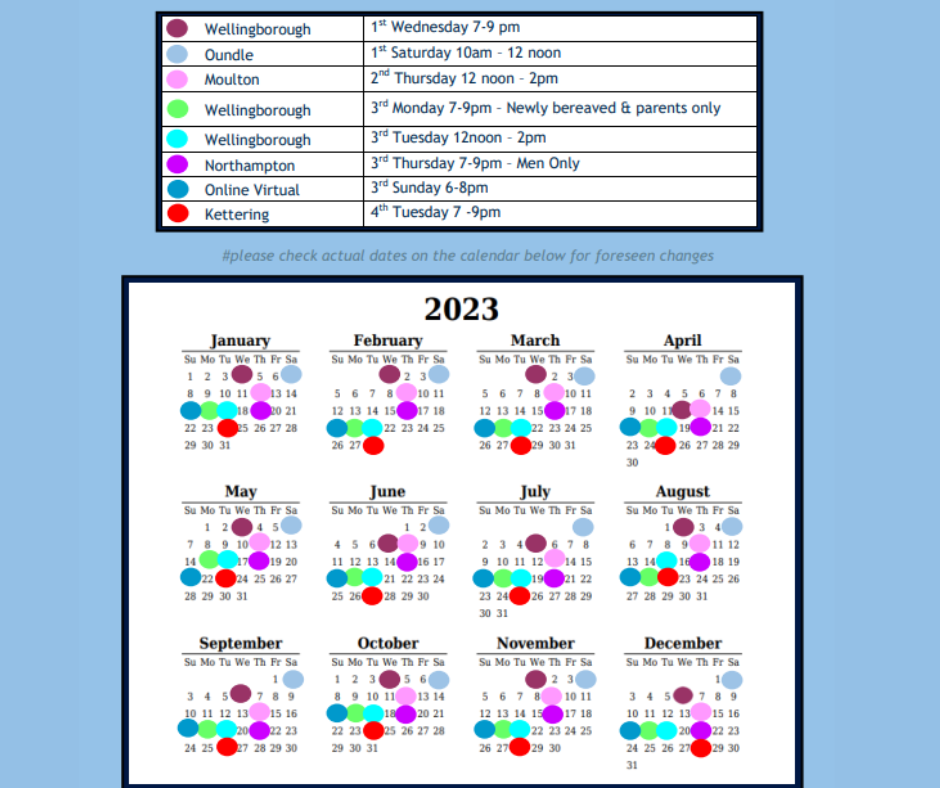 Write
You may find it helpful to write your feelings or to write a letter to your lost loved one. This can be a safe place for you to express some of the things you were not able to say before their death.
Do what feels right to you
Don't feel pressured to talk right away. Do what feels right to you. If you choose to discuss your loss, speaking can give your friends and family the opportunity to support you in an appropriate way.
Ask for help
Don't be afraid to let your friends provide support to you, or to look for resources in your community such as therapists, co-workers, or family members.
Resources
Help is at Hand provides people affected by suicide with both emotional and practical support. This booklet has been published by Public Health England and is written by people bereaved by suicide. The booklet can be downloaded here: https://bit.ly/3YPiSmE or if you wish to receive a physical copy, please email: katie.macdonald@wemindandkellymatters.org.uk
Further information can also be found on the NSAS website: www.n-sas.org.uk or you can email: hello@n-sas.org.uk for further resources.