Mental Health First Aid Training
The Mental Health First Aid two day course from MHFA England teaches people to recognise the signs that someone may need support with their mental health and offer help on a first aid basis.
A trained Mental Health First Aider in your workplace can start productive conversations about mental health, be a role model for how to manage mental health, promote greater understanding of the importance of mental health, and play a significant part in ending stigma and discrimination around mental health in the workplace.
On this course you will gain:
An in depth understanding of mental health and the factors that can affect wellbeing.
Practical skills to spot the triggers and signs of mental illness.
An understanding of how to perform some physical first aid as part of their response to mental illness.
The confidence to step in, reassure and support a person in distress.
Knowledge on how to implement reasonable mental health adjustments when an individual returns to work.
The skills to create a positive mental health culture in the workplace.
Upon completing the course, you will become a certified Mental Health First Aider in the workplace and can help colleagues with a mental health issue receive the support they need to recover or manage their symptoms.
The event will be delivered via Zoom, in two sessions, over two consecutive days.
Upon completion of the two-day course, you will receive a Mental Health First Aid certificate from MHFA England.
If you or your business would like to book onto this course, please email: info@wemindandkellymatters.org.uk
For more information on how to manage your stress, visit: https://bit.ly/3U6xFJ1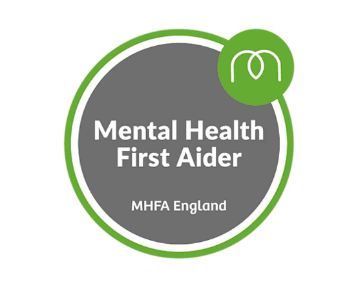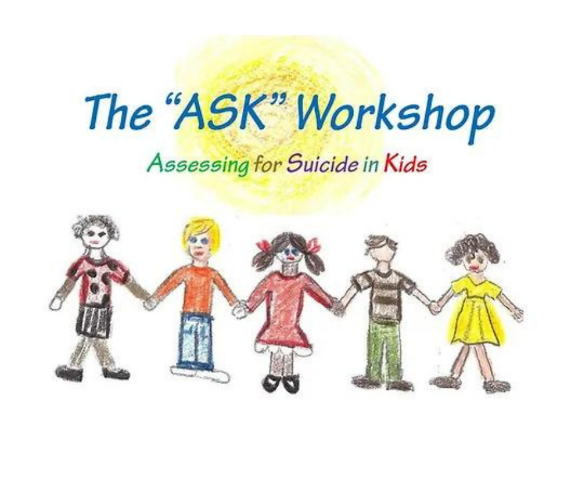 The 'ASK' Workshop Training
Assessing for Suicide in Kids, is the only suicide prevention workshop that specifically addresses suicide risk in children and gives participants developmentally appropriate strategies and tools to identify young children at risk of suicide and quickly gather and organize key details needed to assess risk and inform safety planning.
Without help, children thinking of suicide may become teens who act on those thoughts. In just one day, we can teach you what to look for, how to respond, and what to do, that can make a life-saving difference for a child at risk of suicide.
The ASK workshop is next taking place on Friday 26 th May from 9am – 5pm at The Kettering Park Hotel. You can book your FREE space here: https://bit.ly/3FHbXFw