Christmas Cards
Our 2023 Christmas cards are now on sale. There are two designs to choose from or you can have a mixture of both! £4.99 for 8 cards AND free delivery.
100% of profits from every purchase goes towards helping people bereaved by suicide and/or struggling with their mental health.
Order yours here: https://bit.ly/3Y94WoG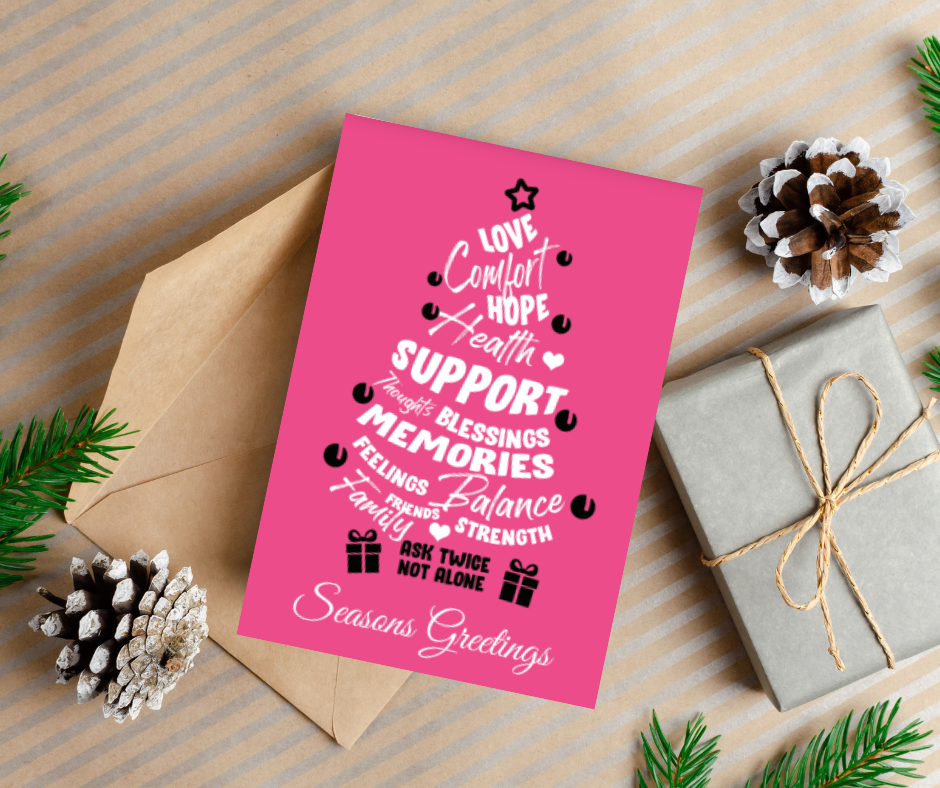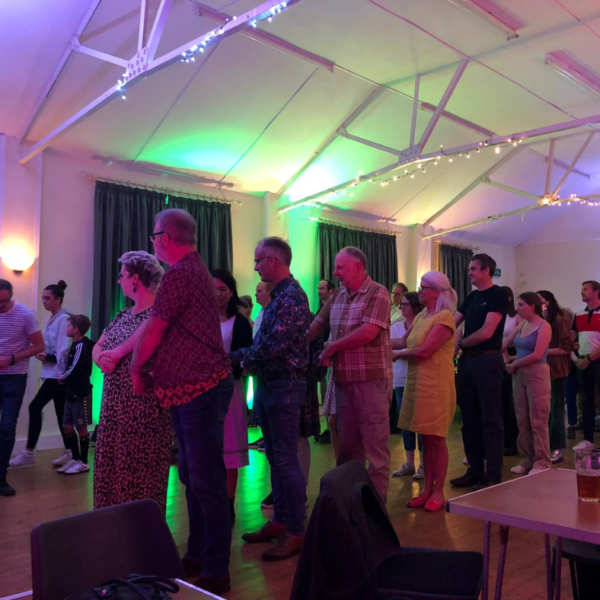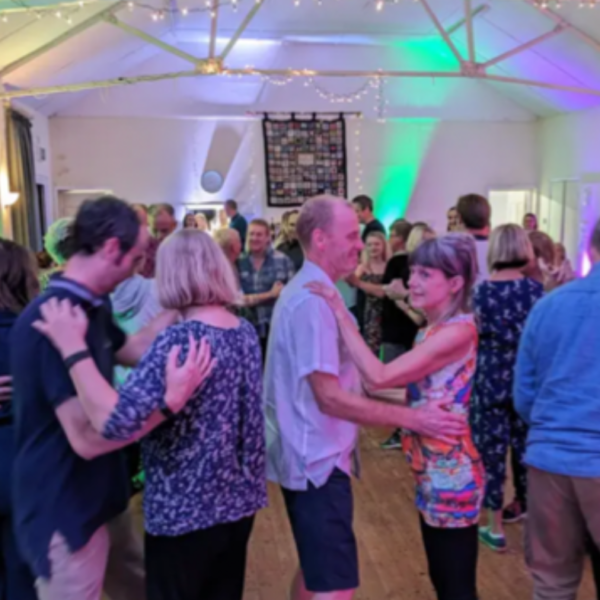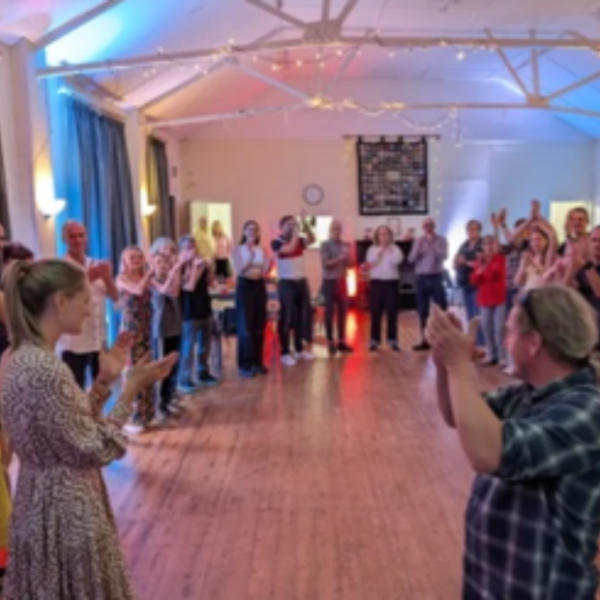 Ceilidh fundraiser
A big shout out goes to Carrie, Jim and Annabelle who organised a Ceilidh evening at the beginning of October to raise funds for Kelly's Heroes.
The event was in memory of their son and brother, Conner, who sadly took his own life in 2021. The charity has been supporting the family and they wanted to say thank you for all the support they have received. The evening was filled with lots of fun, laughter, friendship, and memories (plus some country dancing!).
Not only did they organise this fantastic event, but Annabelle, who is just 15, organised a school assembly to talk about Conner, raise awareness about suicide and how people can seek support through Kelly's Heroes. Annabelle and her friends also arranged a fun run and cake sale which took place on World Mental Health Day. We think she is incredibly brave to stand in front of her school and share her story about Conner.
The family raised a fantastic £1830 and the team at Kelly's Heroes would like to say a big THANK YOU to them all. We know the hard work they put in to making both events a success and without fundraisers such as these, we wouldn't be able to continue the work we do.
Debra's abseil
A huge well done goes to Debra who abseiled down the 400ft Northampton Lift Tower last weekend and smashed her target by raising £1280 for Kelly's Heroes.
Mental health and suicide awareness is a matter that is close to Debra's heart, and we are thrilled that she chose to do this amazing challenge for our charity.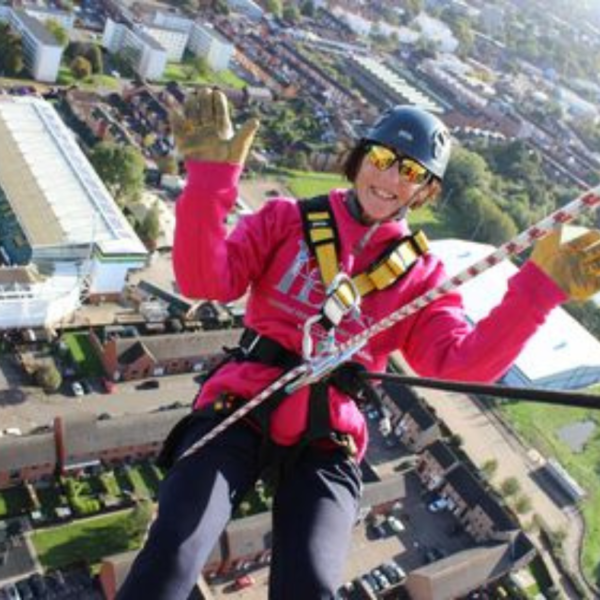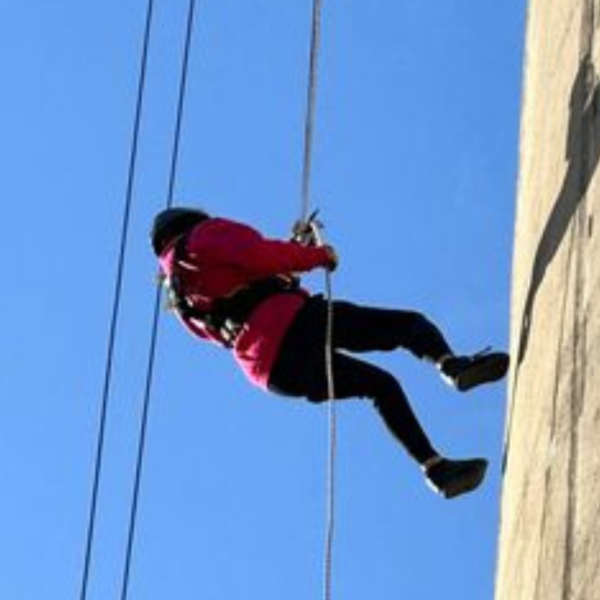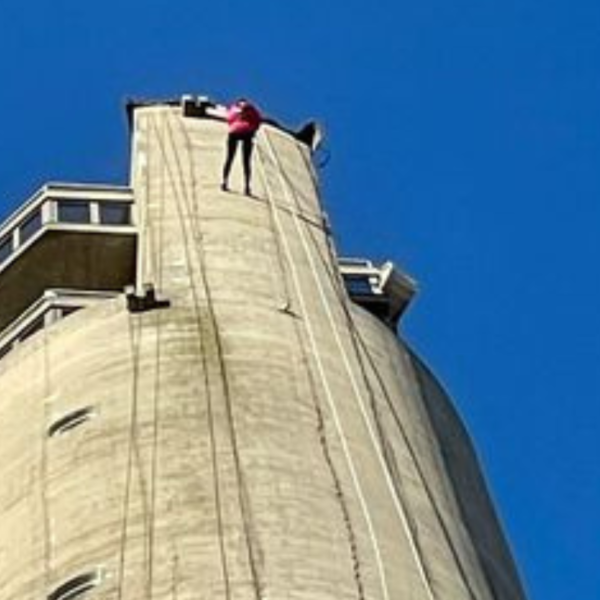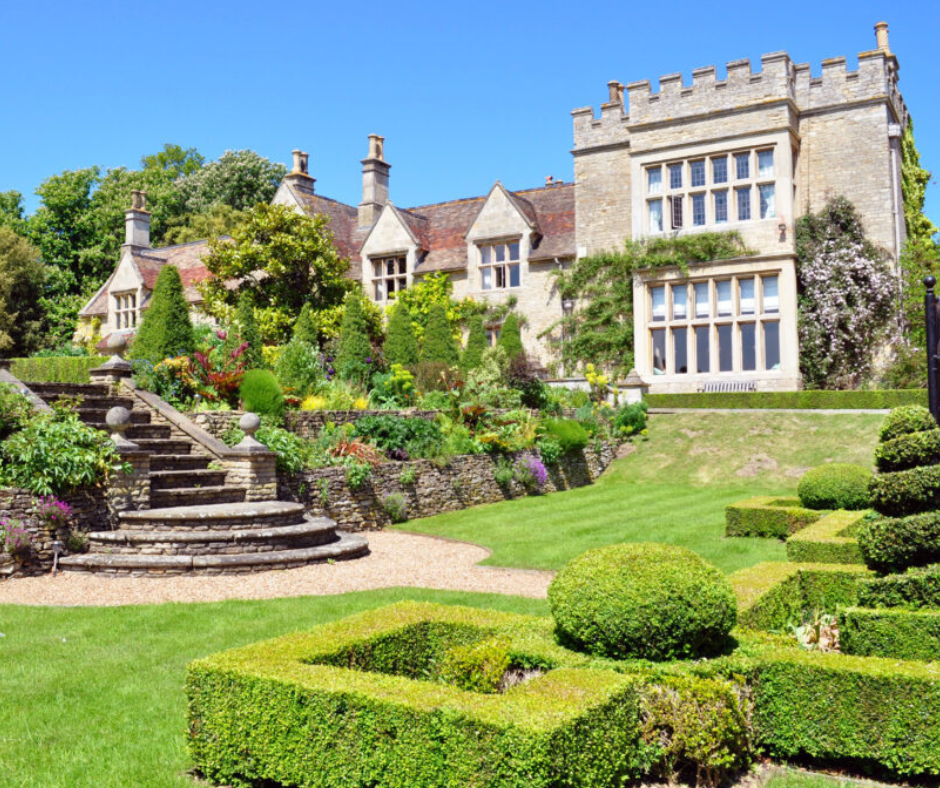 Tofte Manor
When we have lost someone to suicide, we can often feel as if our world is falling apart, feelings of sadness, regret, guilt, longing, and loss all so consuming, it's hard to imagine being able to feel alive again. You can feel so alone.
We want to help you to find what comes from within; to do the things that will help you to find new meaning in your life. We want to help you discover new ways of remembering your loved one and your lives together. To understand that you are not alone and create connections with others who have experienced similar loss and feelings.
With amazing feedback from our first retreat earlier this year, Kelly's Heroes will be returning to Tofte Manor for the second time in May 2024 for their bereavement retreat.
Tofte Manor is located in a remote rural location near Bedford and our exclusive retreat will be managed by the team at Kelly's Heroes who have all experienced their own grief and know first- hand how that feels. You will experience a genuinely supportive environment in which we will help you discover new ways of managing your grief and finding ways to feel more comforted.
The venue offers truly gorgeous accommodation with tranquil gardens, a beautiful house for our use and magical labyrinths. All meals are included with vegetarian and vegan options available. The timetable will include creative activities, relaxation techniques and walks to name just a few, and whilst we encourage you to attend the activities, there is absolutely no requirement to join in. There is plenty of time just to be, get to know other attendees or to find your own space.
The cost for this retreat is £95 per person (this includes room, food and most of the activities) but there are limited spaces. To register your interest, please email katie@kellysheroes.org.uk
***Please note that the retreat is only available to those who have been bereaved by suicide***
Northampton Town FC
In September the Kelly's Heroes team were invited by Northamptonshire business, Competitive Edge Training and Consultancy to the launch of their new 'Life Skills' programme in partnership with the Northampton Town Football Club U18 team.
This initiative behind the programme is to not only enhance their on-field performance but to also equip them with essential life skills for a post-football career. The key topics include high-performance teams, leadership, financial awareness, business thinking, communication, resilience, personal responsibility, emotional intelligence, and problem solving.
The team also gave a small talk about the services that the charity offers and how these services can be accessed. The talk was well received, and the team are looking forward to collaborating with this programme in 2024.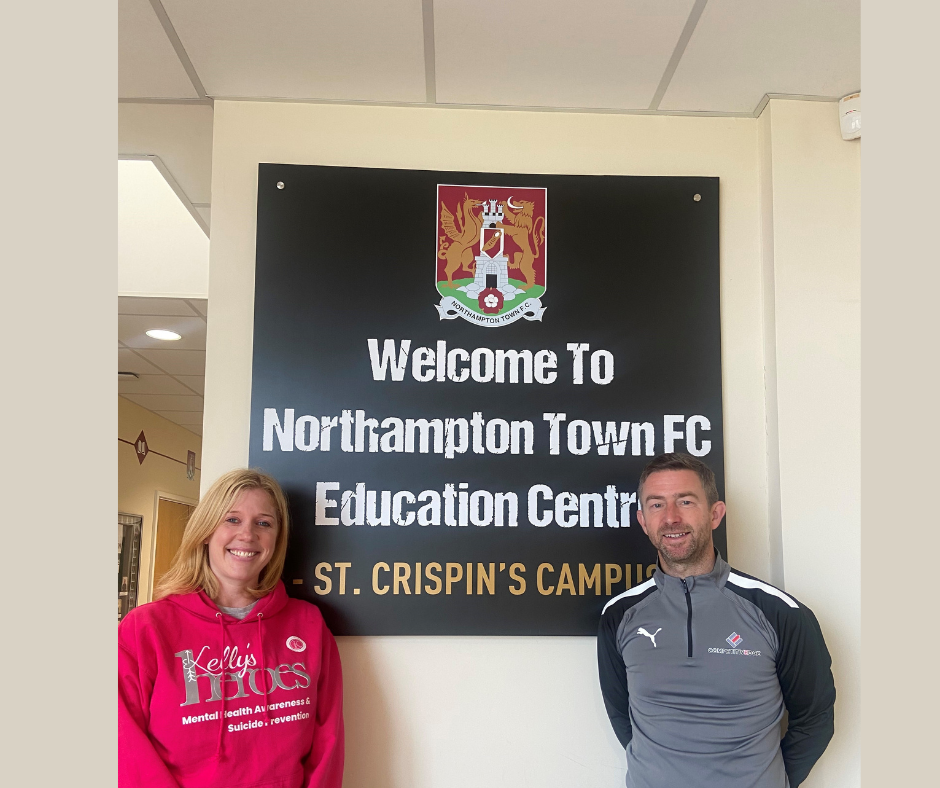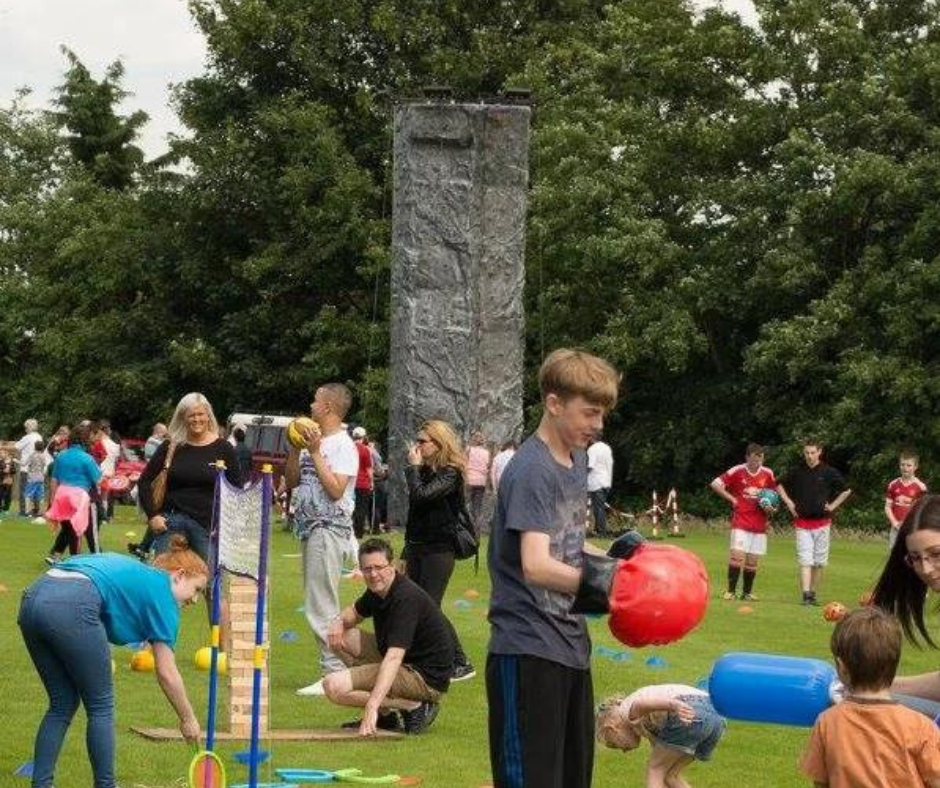 Sports 4 Fitness
Sport4Fitness is a Community Interest Company that provides physical activity, well-being sessions
and events to all within Northamptonshire.
Established in 2015, they have developed their base at Fernie Fields Sport & Social Club into a centre
that provides a private and safe environment for all children, young people, adults whilst also
focusing on all that have a special need and or a disability (SEND) that visit.
They have a caring and driven team striving to inspire and support all within the community of
Northamptonshire and run 3 Public Activities :
Football for 3 – 8-year-olds
Children's Physical Activity Sessions
Gardening Club (Open To All)
To find out more, visit: www.sport4fitness-cic.co.uk
Wellbeing Wednesday
Our Wellbeing Wednesdays are still continuing throughout the cooler weather.
In November, the team will be at the following:
Wednesday 8th November – Mosaic Angels @ The Galleria, Burton Latimer
Wednesday 15th November – Walk & Talk @ Hunsbury Hill, Northampton
You can book your FREE space here: https://bit.ly/44ZXBtL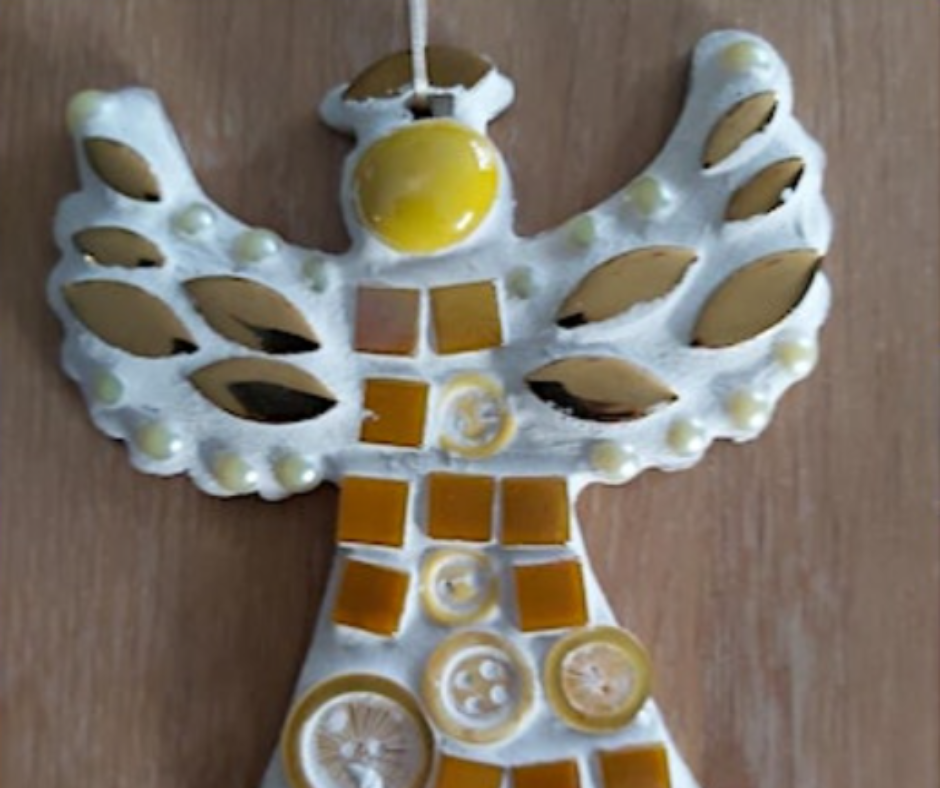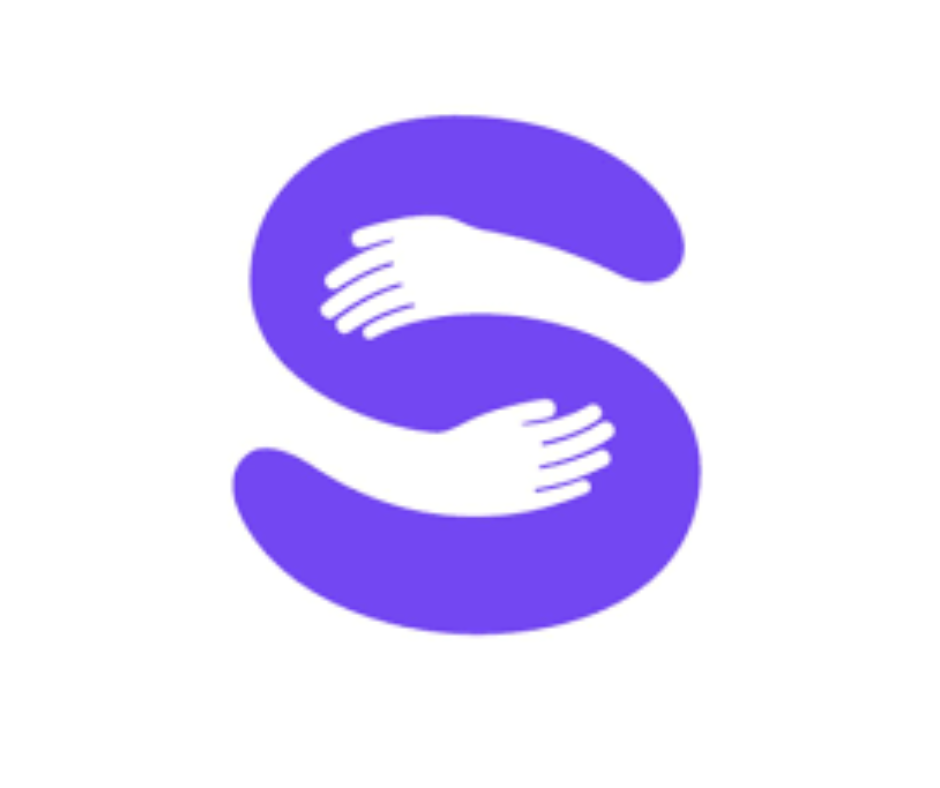 SoBS
Don't forget we continue to run our Survivors of Bereavement to Suicide (SoBS) groups for anyone who needs support after a bereavement to suicide. There is no limit on when you have been bereaved to join a group. Whether you have been bereaved in the last few weeks or 50 years ago, we are here to support you.
You must be aged 18 or over to attend a group.
Please contact justine@kellysheroes.org.uk to find out about locations, dates and times.