2022 has seen us deliver even more online and face to face training around suicide prevention. With more businesses and schools getting in touch to book onto our training workshops, as we head into 2023, we have even more training workshops on the horizon. 
Have your staff been trained in suicide prevention? 
Our bespoke in-house written SAFE course = Suicide Awareness for Everyone is a half day entry level awareness course that can help you make a difference. Suicide is an emotive and sensitive subject.
Many of us don't talk about it or understand how to talk safely about suicide. By spending a few hours attending training you can gain some valuable knowledge and skills that will stay with you for life, and you may just save a someone's life. 
We can deliver this workshop free of charge.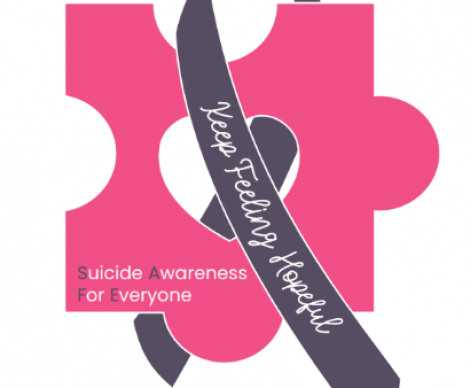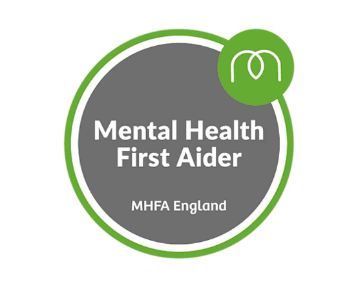 Mental Health First Aid (MHFA) is an internationally recognised training course which teaches people how to spot the signs and symptoms of mental ill health and provide help on a first aid basis.
MHFA England training won't teach you to be a therapist, but just like physical first aid, it will teach you to listen, reassure and respond, even in a crisis.
The Mental Health First Aider course aims to support you and help you learn about mental health and how to identify, understand and help someone who may be experiencing a mental health issue.  It can help workplace managers to develop their skills and knowledge to have effective mental health conversations with their teams and to teach you practical skills to spot the triggers and signs of mental health issues.
This workshop also aims to help you gain confidence to step in, reassure and support a person in distress. On completion you will be a certified Mental Health First Aider. 
Delivered over 2 days online.  
This workshop is aimed at professionals working with children and young people, ideally aged from 5-14 years old. The ASK Workshop is completed across two days plis reading completed prior to the live online workshop. 
At the end of the workshop, participants will have an increased understanding and alertness to the fact that children can be at risk of suicide. They will know what risk factors to look out for and feel confident approaching the subject of death and suicide with a child.
Participants receive a risk assessment tool, a quick reference tool and a certificate upon completion.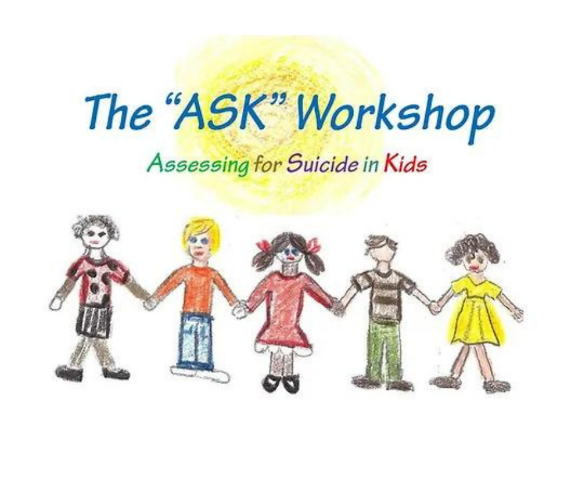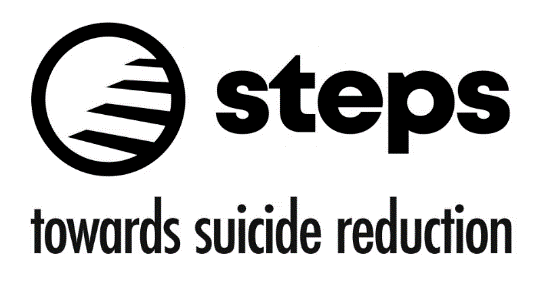 Level 2 qualification in Suicide Awareness 
Gain a greater understanding of suicide risk. Learn how life can impact mental wellbeing, and lead to negative thoughts & feelings, recognise that suicide is preventable. 
What you'll gain for life:
Level 2 Qualification – you need to submit evidence of learning for assessment. 
Full support included. Accredited with NCFE|CACHE 
Duration: 2 days (Approx. 13 guided learning hours) 
Level 3 qualification in steps to suicide reduction 
Enabling leaners to recognise stressors, risks and triggers. Learn how to use the STEPS model to have those important conversations about suicidal thoughts. 
What you'll gain:
Level 3 Qualification – you need to submit evidence of learning for assessment. 
Full support included. Accredited with NCFE|CACHE 
Duration: 2 days (Approx. 8 guided learning hours.) 
Many of our courses can be provided online but we are also available to deliver face to face. To book a suicide prevention training session for your organisation, please email katie.macdonald@wemindandkellymatters.org.uk  
You can keep up to date with our training schedule by visiting: www.wemindandkellymatters.org.uk/events